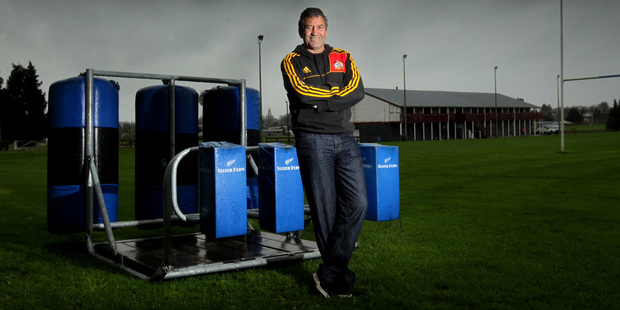 How important is mindset, mentality, head space - whatever you want to call it - in rugby? Almost everything, according to former All Blacks coach Wayne Smith.
Certainly, it was a key factor in the Crusaders winning their first title in 1998 after finishing dead last in 1996.
One of the first things new coach Smith did when taking over the reins at the Crusaders in their first successful season was to sign a group of Aucklanders. Smith said it was all about changing his players' "inferiority complex" when it came to the blue and whites.
"It became really apparent talking to them that there was an inferiority complex there," Smith told me last year. "Even from guys who would become really good players, they had this feeling that they shouldn't be on the same field as the Auckland boys.
"It gave me an idea that we needed to get some of the Auckland boys from that NPC team ... I thought if we got some guys who had never lost in our environment and our guys saw they were at least as good as them and probably better in terms of their commitment and their desire then it might flip that whole attitude around."
Smith signed Kevin Nepia, James Kerr, John Akurangi and Waisake Sotutu. It had an immediate effect. "You could see our guys thinking 'I work as least as hard as these guys physically, I understand the game as well, yet they're hugely successful with Auckland and we're losing here', and I think that made a huge difference to our pysche and ... confidence."
The rivalry between the two franchises could be said to have come full circle this year when the Blues thrashed the Crusaders five tries to none at Eden Park.
Last season the Crusaders put 50 points on the Blues in Christchurch, although that was under former coach Pat Lam. Can Sir John Kirwan's men put that horror behind them? Their results and the enthusiasm of youth within their squad this season suggest they can, but whether the Crusaders, with No 8 Kieran Read back, allow them to remains to be seen.
The Crusaders looked ominous against the Brumbies in Canberra but haven't put two good performances together against quality opposition this season.
Four key young Blues players - Steven Luatua, Charles Piutau, Francis Saili and Frank Halai - have made the All Blacks wider training squad. How will that affect their preparation?
With next month's internationals looming, the All Blacks-laden Crusaders will be feeling the pressure to perform too. They also face pressure to maintain their momentum towards the play-offs or face a scrap in the remaining rounds.
Mindset, as ever, will be key.
- APNZ