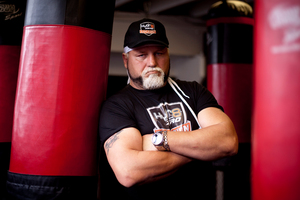 Duco Events are determined to avoid the fiasco that surrounded Francois Botha's last heavyweight fight with Sonny Bill Williams when the South African takes on Joseph Parker in Las Vegas next month.
It was alleged Botha tested positive for a banned stimulant prior to the fight, which was controversially trimmed to 10 rounds from 12.
Botha was subsequently cleared of the allegations, but Duco co-owner Dean Lonergan says theyll be making sure to avoid a repeat for next month's Parker fight.
"Two or three days before the fight we'll invite the media in to see both Francois and Joseph tested,'' Lonergan said. "We'll make a bit of a deal about it and everyone's going to be under no illusions that we know exactly how long the fight's going to be and it'll be eight times three-minute rounds.''
Parker will step up his preparations for Botha when he takes on Brice Ritani-Coe in Hollywood on Friday afternoon.