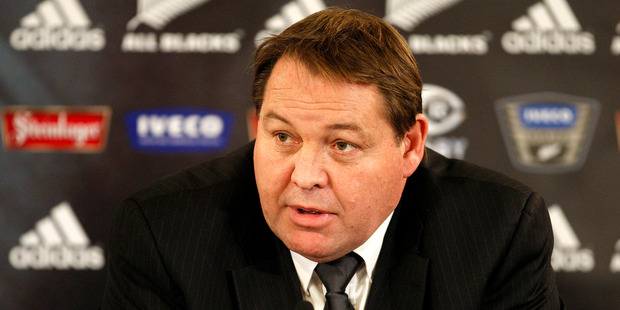 Steve Hansen bemoans an oppressive rugby calendar but that will not stop him holding two training camps during a crucial Super 15 period. The All Black coach has urged players to drive some change to reduce their workload and force the IRB's hand.
"At the moment when it comes to the global season, too many decisions are made around tradition rather than what is right for the athletes," he said.
Hansen might be exasperated but will name an extended squad today to attend training camps for the June tests against France. Those players will assemble at Mt Maunganui this Sunday and the next for twin three-day sessions.
That leaves those invitees and their Super 15 coaches precious little time to prepare for matches like next Friday's duel between the Chiefs and Crusaders and the Blues' against the Brumbies the following night. The Crusaders are likely to have a stack of players at the camps and in both weeks they play important Friday matches.
Talk about interference and overkill before the French arrive for their three-test gig in June. If Hansen is serious about changes in the calendar, then he should start leading the charge. He won't because he has not been coaching since late last year and he can't wait to resume.
The problem is the congested Super 15 schedule which overlaps the British and Irish Lions' visit to Australia. The tournament is also impinging on the French visit and tests in South Africa involving Italy, Scotland and Samoa.
Hansen should have assembled his team the week before the opening test against France. Alternatively, in a novel twist, the All Black coach could reward form players and pitch them in against a French side of mixed calibre. The All Blacks need to return to the days when selection was based on excellence rather than long service and payment reflected their work rather than time in the game.