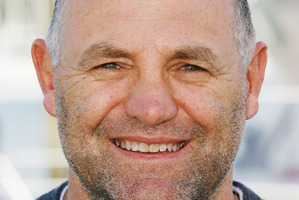 Injured Kiwi sailor Craig Monk has told his parents he is home and well after a fatal America's Cup accident.
Elsdon and Margaret Monk said they had an email from Craig after his release from hospital, saying he was at his San Francisco house with his wife and two children.
"All we can say is that we have heard from him and he is doing fine," his father Elsdon said yesterday. "He had a cut on his hand and that has been fixed up."
The America's Cup grinder was on the Swedish boat Artemis when it nosedived during a training run in San Franciso. Fellow Artemis sailor Andrew "Bart" Simpson was killed.
Monk's parents read about the tragedy on the internet on Friday and were shocked by reports that said their son had neck injuries.
"The reports got worse as the day went on," Margaret said. "But no, he is fine, no neck injury."
The couple said their son was good friends with Simpson, having sailed and trained with him on other boats.
The tragedy cast a shadow over the 34th America's Cup, with many involved questioning the safety and stability of the complex new boat design. Artemis were the second team to capsize in San Francisco. Cup defender Oracle flipped end-over-end last year.