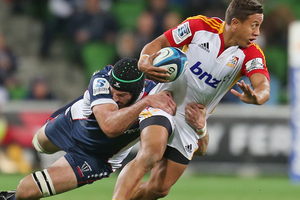 The Chiefs trip to Argentina during the upcoming Super 15 break is off.
The defending Super 15 champions were set to face a second string Pumas side in Buenos Aires as part of a 10 day trip funded by the Argentinean Rugby Union.
The game was announced in December last year.
However, Chiefs coach Dave Rennie has confirmed that the sponsor has fallen through and the tour has been cancelled.
"Unfortunately we had some issues around the Argentina Rugby Union. The sponsor they had sorted has fallen through, so we're not going.''
Since the cancellation, which actually happened a couple of weeks ago, the Chiefs have been busily looking for a replacement fixture.
Rennie says they looked at another overseas option to fill the void.
"We were talking to one of the Japanese clubs who we've had a little bit to do with in recent months. It was just a little bit late in the piece to make that happen.''
The Highlanders and Hurricanes were also interested, but given the numbers of times the Chiefs would have already played those teams by June, Dave Rennie didn't think they were the ideal opposition for his team.
"We've already played the Highlanders three times, and the Hurricanes we would have played them twice including pre-season and then we're playing them again straight after the break.
"So it's not ideal opposition.''
Instead the Chiefs will play 40 minutes each against Counties Manukau and Bay of Plenty on June 18 at their Ruakura base.
Rennie sees the venue as a possibility for pre-season rugby.