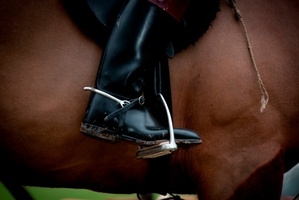 Rugby league identity Andrew Johns and former jockey Allan Robinson have had a change of heart about appearing at the More Joyous inquiry.
Johns indicated yesterday, through lawyer Colin Love, that he was prepared to be cross-examined by Racing NSW stewards about a statement he made concerning his involvement.
The high-profile ex footballer and Robinson were no-shows at Monday's inquiry and faced being warned off if they didn't agree to appear when the inquiry resumed.
Both gave statements which stewards said they wanted to cross-examine. Businessman Eddie Hayson is the last link in the chain and he has not tendered a statement nor has he yet agreed to appear.
If Hayson doesn't appear he could be warned off, the harshest penalty imposed in racing.
Johns, Robinson and Hayson have been identified as central figures in the inquiry which is investigating whether there was a problem with the John Singleton-owned, Gai Waterhouse-trained More Joyous before she ran second last in the All Aged Stakes last Saturday week.
Robinson rang Singleton on raceday to pass on that Johns had told him Waterhouse's bookmaker son Tom Waterhouse said More Joyous could not win.
Records of a series of phone calls between Robinson, Johns and Hayson on the day were tendered at Monday's inquiry. They showed many more calls than either Robinson or Johns indicated in their submissions to the inquiry.
"Colin Love indicated to our legal counsel Pete Sweeney he [Johns] would appear," chief steward Ray Murrihy said yesterday. "The final party will be Eddie Hayson.
"A letter has been sent to his lawyer and he has until 4pm on Friday to respond then we can resume the inquiry.
"Allan Robinson rang me this morning and assured me he would be there and I accept his word."
Singleton announced on raceday that Waterhouse was sacked as his trainer, saying she has a conflict of interest because her husband and son are bookmakers.
•The mud was flying thick and fast between protagonists in the More Joyous inquiry in Sydney yesterday.
Leading the action, Gai Waterhouse branded her lifelong friend owner John Singleton "old", "a drunk" and "an absolute sham" as their rift exploded spectacularly.
Waterhouse said Singleton should not have relied on information from unreliable sources: "The people involved are a trumped-up jockey [Allan Robinson], a brothel owner [Eddie Hayson] and a footballer [Andrew Johns], and that's what's got us sitting here today."
Sydney lawyer Chris Murphy, representing Robinson, then unleashed his full fury on ABC Radio's AM programme, calling Waterhouse a "snob" and a "failed actor".
- AAP, Herald Sun