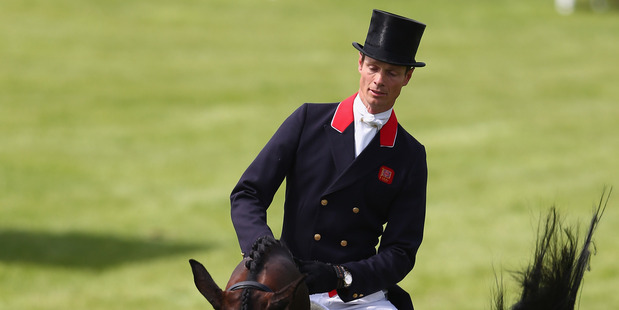 The margin between Andrew Nicholson and William Fox-Pitt, both vying for equestrian's grand slam at this weekend's Badminton, could hardly be closer - but they are both behind early leader Michael Jung of Germany.
Nicholson and Nereo are in sixth after the dressage, 0.2 penalty points behind Fox-Pitt and less than four points behind Jung, the world, European and Olympic champion.
Nicholson and Fox-Pitt are trying to become just the second rider behind Pippa Funnell in 2003 to win the grand slam - Badminton, Burghley and Kentucky - and pick up a US$350,000 ($410,000) bonus.
For Nicholson, however, his main aim is to win Badminton for the first time in more than 30 years. The grand slam would be a bonus.
Jonathan Paget is the best-placed of the other Kiwis in fourth on Clifton Promise, the same horse he rode to help New Zealand collect team bronze at the London Olympics.
The combination also finished seventh at the 2010 World Equestrian Championships.
In his first Badminton outing, Paget and Promise are just 3.7 penalty points behind leader Jung aboard La Biosthetique Sam FBW. It's not his best score, but it puts him less than a showjumping rail apart from Jung.
"Certainly that first half of his dressage test was the best he has ever done," said Paget, who spent a month training with Jung. "Promise got a little excited going into the second half but did well ... very well."
After getting disappointing marks with his second mount Clifton Lush yesterday, Paget was determined to come out firing from the start.
"I thought Lush was perfect yesterday and didn't put a step out of place but [the judges] didn't give him the marks. I thought he should have been in the low 40s, but instead he's on 48.2."
The combination were 24th equal heading into last night's cross-country, where his aim was to go clear and inside the time allowed.
"I'm not getting too excited at the moment," Paget said. "There's still a lot to be done."
- APNZ