Injuries to Conrad Smith, Ma'a Nonu and Richard Kahui give selectors a headache for the France test series.
The All Blacks are facing increased heat on their midfield resources for next month's test series against France.
Conrad Smith's latest concussion follows more shoulder surgery planned for Richard Kahui and rest for Ma'a Nonu's troublesome knee injury.
Smith was felled in a sickening collision yesterday during the Hurricanes' comprehensive 48-14 loss to the Bulls in Pretoria.
It was his second concussion in this Super 15 series and follows other serious head injuries in recent seasons.
While the senior All Black centre was being treated in hospital, his regular test partner Ma'a Nonu was heading into injury rehab in Dunedin instead of travelling to the Republic with the Highlanders.
He has battled a medial knee injury for some time and according to some assessments has been able to operate at about only 80 per cent capacity.
After consultation between the All Blacks, Highlanders and medical staff, it was decided Nonu should stay at home to rest and improve his knee.
Meanwhile, Kahui is heading for his seventh bout of shoulder surgery after the latest mishap in his injury-wrecked career.
"I am gutted for him, he deserves much better," Chiefs coach Dave Rennie said. "He's been so diligent in his recovery from the last surgery.
"He's not particularly good, he's seen a specialist and will have to go under the knife."
Smith was knocked out cold at Loftus Versfeld as he attempted a tackle and was stretchered from the field in a neck brace.
In the opening game of the season Smith suffered two head knocks against the Blues and while he disputed a failed sideline concussion exam, he was not allowed back on the field.
His latest mishap follows an operation for a detached retina last year, surgery after a badly broken nose and cut forehead in 2011, concussion in 2010, other head knocks, a broken leg in 2006 and another concussion the year before.
The latest injury list compounded by the departure of Sonny Bill Williams to the NRL, was balanced by Tamati Ellison's weekend return to action for the Highlanders after shoulder surgery.
He survived the match as the Highlanders beat the Sharks and with teammate Ben Smith and the Blues versatile Rene Ranger, should be even more in midfield demand for the All Blacks opening three test series against France in June.
Another senior All Black, hooker Keven Mealamu ,will sit out the Blues' next match after feeling his calf tighten in his first start of the year against the Stormers.
Mealamu had been on his long service leave and had altered his training regimes to try to alleviate the calf problems which had disrupted his recent work.
However, after 23 minutes on Friday night, he felt some discomfort and was replaced. The Blues medical staff hope Mealamu will miss only one game as backup rake James Parsons is also recovering from a neck problem.
The options
*Tamati Ellison: Picked for all three campaigns last year.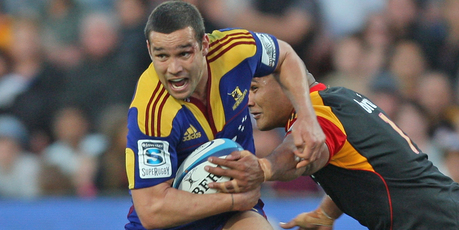 *Rene Ranger: Not sighted in black since 2010 but in resurgent form this year.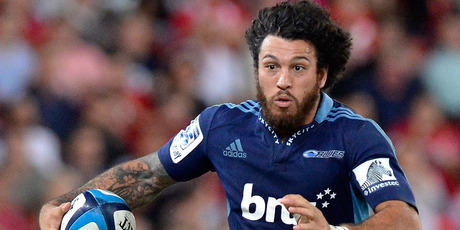 *Ben Smith: Usually a fullback or wing but has the skills to adapt.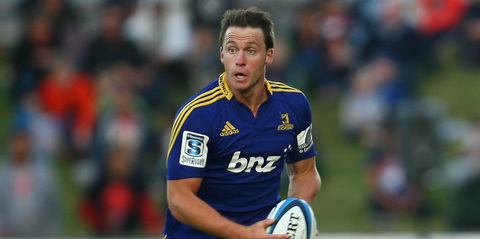 Photos - Getty Images