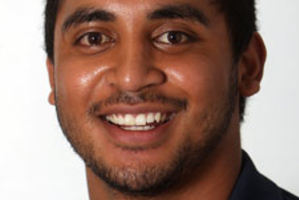 North Queensland coach Neil Henry says football has taken a back seat at the NRL club as devastated players and staff come to grips with the shock death of promising young New Zealand-born player Alex Elisala.
Elisala's family made the agonising decision to turn off the 20-year-old's life support on Monday afternoon.
Elisala, who played for the Junior Kiwis in 2010 and made his test debut for Samoa against Tonga 10 days ago, had been admitted to Mackay Base Hospital in the early hours of Sunday morning, having played for the Mackay Cutters on Saturday.
"Right now football has taken a back seat and we're in the process of looking after all our players and staff," said Henry.
"It's been an emotional couple of days for everyone but our main priority has been Alex's immediate family and the boys who were down in Mackay at the weekend playing for the Cutters."
Cowboys football manager Peter Parr said the club had lost one of its most popular players.
"Alex could be cheeky but he was talented, very popular and a good young man," said Parr.
"That's how I and many others will remember him."
Henry said the Logan Brothers junior had come to the Cowboys' attention when he watched a schoolboys game at Dairy Farmers Stadium.
"Alex was playing in the centres and he stood right out," said Henry.
Elisala's toughness helped him work his way into the forwards and eventually he settled on playing hooker, where he was earmarked for an NRL future.
"He was certainly a player with a lot of promise on our books," said Henry.
The players would have all the support they needed from the club and the community, he said.
"But the competition doesn't stop and we've got a game of footy [against Parramatta on Saturday] so we have to regroup and re-focus which is going to be difficult for different players to handle," he said.
- AAP