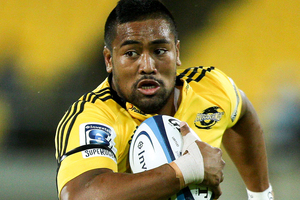 Troubled rugby star Julian Savea will return to the field next weekend when the Hurricanes travel to South Africa to face the Bulls.
Savea made himself unavailable for the Hurricanes 16-18 loss to the Stormers last night after appearing in the Wellington District Court on Monday for domestic assault.
The 22-year old All Black has been remanded on bail and left for South Africa this afternoon as Hurricanes coach Mark Hammett selected him on their two game tour.
The Hurricanes will travel without a second specialist hooker after Motu Matu'u broke his right forearm against the Stormers, sidelining him for six to eight weeks. Ash Dixon is now the only specialist rake in the squad.
Hammett says the process of finding another player will take some time.
"We would like to take another one over, but at the moment we're just in the process of checking a few hookers, obviously medicals, and then we'll decide within the next few days."
Manawatu hooker Rob Foreman and Taranaki rake Timo Tutavaha loom as the likely replacements, while prop Reg Goodes can provide cover.
Hammett says: "We'll come up with someone."
Southland hooker Jason Rutledge was called into the Hurricanes squad earlier this year before joining the Highlanders as cover.
Meanwhile the Blues return home today following their agonising 12-11 loss to the Reds in Brisbane.
-nzherald.co.nz