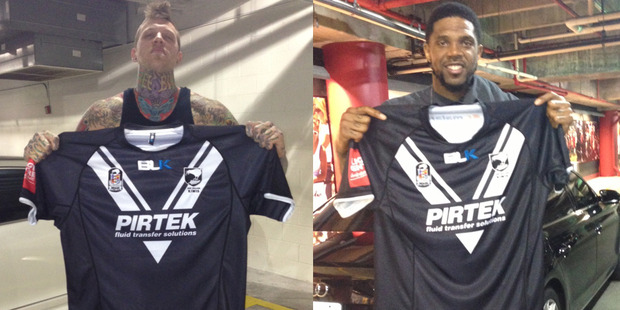 The Kiwis may head into tonight's Anzac test with a poor record in the early season fixture but they still have the support of some of the NBA's biggest names.
Miami Heat stars Chris Anderson and Udonis Haslem have been pictured holding the New Zealand Rugby League jersey on the eve of the Canberra test.
Former glamour model Hayley Byrnes, who now lives and works in the media in Australia, got the players to pose for the jersey after attending game in Miami.
Byrnes said the players loved the concept of rugby league but it was so foreign to them.
The Heat, who are defending NBA champions, begin their playoff campaign against the Milwaukee Bucks on Monday.
- nzherald.co.nz