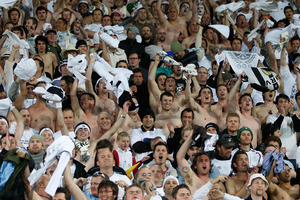 New Zealand Football are taking their time before naming a venue for November's home World Cup qualifier.
The All Whites take on a yet-to-be decided the fourth-best side from CONCACAF, with the winner earning a place in Brazil next year.
NZF chief executive Grant McKavanagh says it is between Auckland and Wellington, with obvious strengths for both.
"We've got two options here. One can make you some extra money by having the seats there, but you've also got to make sure you weigh that up with the best opportunity for the team in an environment that they probably feel is a bit like their home.''
He says there are a couple of challenges in choosing between Westpac Stadium and Eden Park.
"One is the home of a number of the players, the other one's a larger stadium.
"So there's two ways to look at it. What we certainly want to do though is make sure we give the team the best chance they possibly can have to qualify.''
The All Whites' opponents for the playoff won't be known until around October.