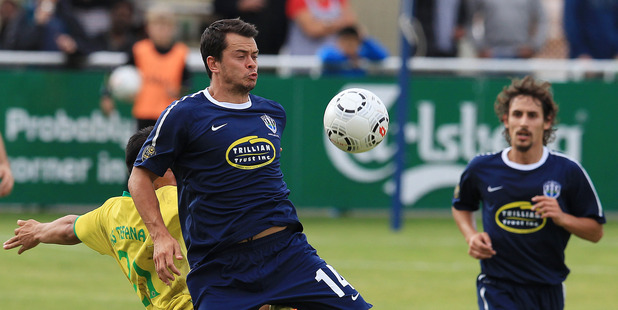 Auckland City moved to the top of Group B in the OFC Champions League with a 3-1 win over Waitakere United at Fred Taylor Park yesterday.
A rare double to Auckland's Adam Dickinson proved decisive, while the goalkeeping effort of Waitakere's Danny Robinson ensured Auckland didn't win by more.
Gustavo Souto scored Auckland's other goal in the 50th minute, and Roy Krishna netted for Waitakere in the 54th minute before Dickinson's penalty just after the hour-mark made the game safe for Auckland.
Centre back Mario Bilen had a strong performance for Auckland in his debut for the club and the loss has made life tough for Waitakere in the Champions League.
Waitakere, who lie third after two rounds, head to Tahiti this week to meet the second-placed AS Dragon on Friday and that game will serve as pivotal as they look to find a way in to the top two in the group to ensure they move through to the semifinals.
Auckland host New Caledonian outfit AS Mont-Dore at Kiwitea Street on Saturday.