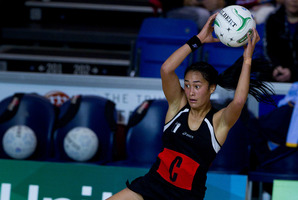 New Zealand's most popular winter sport for girls is to return to its spiritual home with confirmation a social secondary schools league will be played at the Windmill Rd courts from May 11.
While plenty of schoolgirls are keen to play netball, many find it a struggle to get to the Auckland Netball Centre's new St Johns complex. Windmill Rd was the home of Auckland Netball from 1932 to 2006, with the last college games played there in 2005.
Two years ago Auckland Netball marked their first 100 years - a special celebration and a chance to revisit the history of the sport.
One of the great initiatives for 2012 was to reopen these courts and bring netball back to where it all began.
Keen netballers from Years 3-8 participated on Wednesday evenings enjoying the chance to play at the historic venue.
Following that, a summer league was introduced for all age groups and due to the demand, Auckland Netball is delighted to now bring a social Secondary Schools League that will commence on May 11.
It will cater for Years 9 to seniors and be played on Saturday morning. And, yes, there will be a tuck shop and coffee van on site.
Inquiries should be directed to Wendy Soper, game liaison manager on 027 457 7235 with competition packs available from aucklandnetball.co.nz