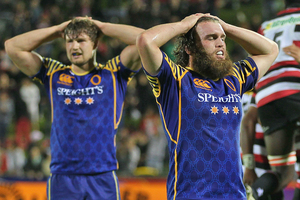 A ban on alcohol sponsorship in sport is on the way, says the head of one of New Zealand sport's strongest player unions.
Heath Mills, who as head of the New Zealand Cricket Players' Association has dealt with the fallout from Jesse Ryder's struggles with the bottle, says the culture in professional sports teams regarding the consumption of alcohol has changed dramatically over the past 20 years.
"Alcohol consumption in our professional sports teams has dropped significantly," Mills said.
He describes incidents such as the well publicised struggles of Ryder and All Black Zac Guildford as "isolated".
While he acknowledged professional sports people receive a portion of their income indirectly from alcohol sponsorships, there was seldom a direct relationship between players and alcohol companies.
The situation in Australia, where sports such as soccer and netball have opted out of alcohol sponsorship, might well become the norm in New Zealand, Mills said.
"I have no doubt there is going to be more of a creep towards that at some point.
"We've seen that with tobacco. I guess alcohol is the next thing on the list."