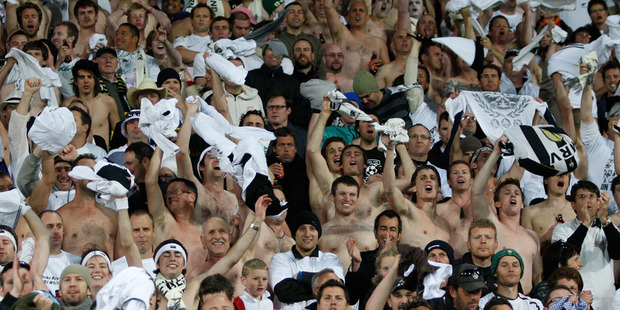 Auckland or Wellington will host November's high-stakes World Cup soccer playoff with the decision coming down to whether to try to maximise the financial returns or give the side the best chance of qualifying for Brazil.
In the end, the latter should prevail which will probably see the game played at the Cake Tin, the venue for the All Whites' famous 1-0 win over Bahrain in 2009 that saw them qualify for the 2010 World Cup in South Africa.
The players would prefer the game was played there for historical reasons and also the fact that for many Westpac Stadium has been their ground during their time playing for the Wellington Phoenix.
Eden Park is the other option and a game there would see New Zealand Football bank an additional $500,000 because of the extra seating. That is a significant amount for the national body but World Cup qualification last time came with prizemoney of US$10 million and that is expected to increase this time around. Of course, there are no guarantees the All Whites will get to Brazil next year and NZF will be mindful of that.
The All Whites will take on the fourth-placed team from Central and South America which could be any one of Mexico (ranked 15), the US (33), Panama (41), Honduras (49), Costa Rica (53) and Jamaica (54). The All Whites are ranked 88th.
The first leg of the playoff will be away on November 14 with the second to be in New Zealand on November 20 and NZF chief executive Grant McKavanagh is keen for them to make a decision on their host venue in the near future.
"The reality is there are only two stadiums [in New Zealand] big enough - Eden Park and Wellington," McKavanagh said. "It comes down to a question of money or giving the team the best chance to win. There are different values for either and I'm really objective but we are confident of getting a good crowd, no question."
All Whites coach Ricki Herbert would prefer the game was in the capital.
"I just think Wellington has history," he said. "It was successful for us last time and it would be great to replicate it there. I think the players probably think that, too."
Herbert is planning on a minimum of three warmup games for his side before the home-and-away playoffs.
The plan is to play a Central American side like Trinidad and Tobago, Guatemala or El Salvador away and then return to New Zealand to play another international here only three or four days later.
- APNZ