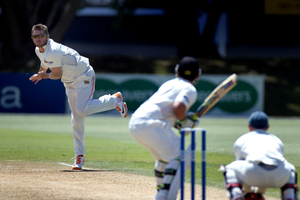 Auckland Council could buy its way out of a shortage of sporting fields in east Auckland through a multimillion-dollar deal for Auckland University's long-established home for cricket and rugby.
The prospect of buying the 19ha Colin Maiden Park has been raised by the university's plan to quit its Tamaki campus in favour of consolidating its campus in the city core, through developing the former Lion Breweries site in Newmarket.
It was revealed yesterday that it has given the council first option to buy all or part of the park and its sports fields, which opened in 1978.
Council economic development manager Harvey Brookes yesterday gave councillors a "heads up" about urgent talks with the university and work to prove the need for more sports fields in the area.
He said the council had to tell the university whether it wanted the park by the end of next month.
The essential issue was the market value of the park, said Mr Brookes, because the university was "motivated by realising the highest value".
Vice-chancellor Professor Stuart McCutcheon said yesterday the proposed purchase of the Newmarket sites did not go conditional until April 22, assuming it met the conditions.
Councillor Cameron Brewer said keeping the sports facilities based in and around the Stonefields and St Johns area made sense.
"A few million to secure this park would be money well spent."
He said the council bought Liston Park in Ellerslie for $10.3 million in 2010.