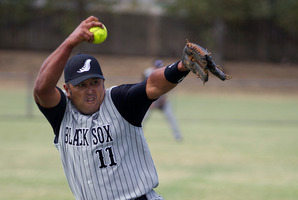 New Zealand has shut-out Mexico in its world softball championship opener in Auckland.
The Black Sox have outclassed Mexico 5-0 in the final game of day one, with veteran Jarrad Martin crushing a homer as part of a decisive three-run second innings.
New Zealand pitchers Heinie Shannon and Nic Hayes were in command on the mound, striking out eight batters each.
Defending champions Australia have opened their title defence with a 6-0 win over the USA, while fellow heavyweights Canada have come from behind to beat Argentina 2-1 in extra innings.