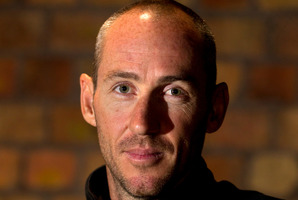 Bevan Docherty hopes the familiar surroundings of his hometown, Taupo, will help calm his nerves as he counts down to his first Ironman.
Docherty admits he is apprehensive about the Kellogg's Nutri-Grain Ironman New Zealand race which starts for the elite athletes at 6.45am tomorrow.
The 35-year-old has proven his credentials in shorter triathlons - winning Olympic silver and bronze and regularly making the podium in half-ironman events - but he remains an unknown prospect over the full distance.
"I'm a little apprehensive because I've never done one of these before so I really don't know what to expect, but I am looking forward to it," he said. "For me, nutrition and pacing are going to be probably the hardest things - knowing how hard to go and how hard to push myself. That's something I'll have to figure out and be smart about. I've done my research and hopefully I've done it right. We'll see."
Docherty, who was born and educated in Taupo, spends most of his time in Santa Cruz, San Diego, these days. He said he had talked at length about what to expect with his training partner Paul Matthews, an Australian, who is an Ironman veteran.
Docherty showed good form in his second-place finish in Ironman Auckland 70.3 in January before another second in Ironman Panama 70.3 a few weeks later, a race he won last year. In Auckland he looked a good chance on the run but didn't have the speed to stay with winner Christian Kemp, of Australia.
However, having quit the Olympic distance ITU circuit last year to concentrate on long-distance races, Docherty sees tomorrow's event as a priority.
The wild weather last year put paid to Cameron Brown's chances, but with a good forecast, the 10-time defending champion will again take the line as favourite. A host of athletes with short-course backgrounds could push him close, however. Apart from Docherty, Terenzo Bozzone and Estonian Marko Albert will be the ones to watch.
Docherty said he had prepared well and was enjoying the New Zealand summer and his parents' hospitality.
"It's a familiar place. Everyone's keen to help me out and it's great to have that support. Everyone has made life easy."
- APNZ