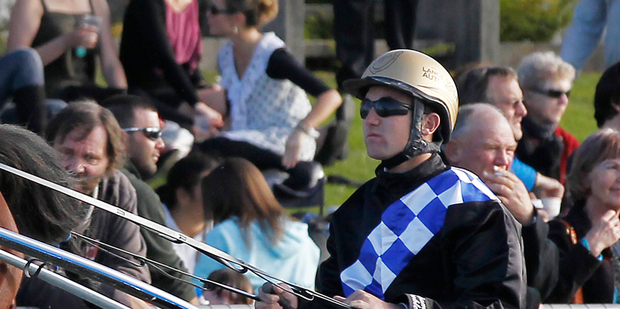 North Otago reinsman Matthew Williamson has some unfinished business going into the Australasian young drivers' championship in New South Wales next week.
However, first he has to negotiate his way around some unfamiliar tracks.
"I haven't even driven in Australia," Williamson said. "I watch a bit, but I wouldn't know the form - when I get over there, what they're paying will be the best representation of how they go."
Williamson, 22, is appearing in the series for only the second time, and he would rather forget his first appearance in 2011.
Williamson was comfortably leading the 2011 edition, held around Canterbury tracks, until his lead disappeared when Maori Invasion was disqualified from second in the penultimate heat at Ashburton. Josh Dickie snatched the win in the final heat while Williamson's charge finished seventh.
The championship features representatives from each Australian state, along with a North Island and South Island representative, as well as a third New Zealand driver.
Dickie secured the third spot when he travelled to Forbury Park earlier this month and won the last qualifying heat.
Zac Butcher represents the North Island and Oamaru-based Williamson is the southern driver after waltzing away from his rivals over the qualifying series.
The championship will take the drivers around four different tracks, which range in size from 800m at Bathurst and Penrith, 1050m at Goulburn and the much roomier 1400m track at Menangle, where three heats are held, including the last heat on Interdominion final day on March 3, which hosts seven group one races.
Williamson is particularly looking forward to that last day at Menangle.
"Driving there is going to be awesome, but just being there is going to be good; watching the horses that are on display."
This season is Williamson's last in the junior driver ranks, so he wants to end on a high with the Australasian title, although he knows from his 2011 experience that knowledge of his drives is hard to beat.
"The New South Wales drivers are at a definite advantage like we were over here with the form. They know the horses and what horses can do what."Otago Daily Times