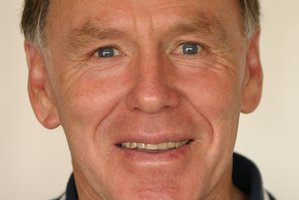 Trevor Rowse, a stalwart of New Zealand softball and football and a former New Zealand Herald sports correspondent, died on Wednesday aged 76. He was farewelled yesterday at Purewa Cemetery, in Meadowbank, Auckland.
Rowse was survived by his wife Eve, five children, 17 grandchildren and two great-grandchildren.
An obituary on the New Zealand Softball website paid tribute to Rowse, who filled a variety of roles for Auckland Softball, including three spells as president.
A life member of the association, Rowse was one of only a few to receive that honour and still be active within it. He was also recognised at national level, receiving the New Zealand Softball distinguished service award two years ago.
He was principal of Northcross Intermediate, which at the time was the largest such school in the country.
He provided softball coverage for the Herald and many other newspapers for several decades.
In a statement, the Auckland Softball Association said: "Trevor, you were a true gentleman, a valuable member of our softball community and highly respected and much loved. We will all miss you so much. Rest in peace."