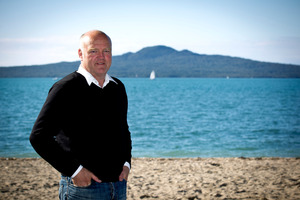 Coach Paul Marshall has called for "more of the same" as his Waitakere United side prepares to face YoungHeart Manawatu at Fred Taylor Park today in a classic top v bottom clash.
Fresh from a record-equalling 9-1 win away to Waikato FC, Marshall could have been excused if he reined his players in with a view to the possible ASB Premiership season decider against Auckland City seven days later.
"No way. For me and the players it is business as usual," said Marshall. "If there are any repercussions - injuries and the like - we will deal with it after the game.
"We have talked about our approach to this game in light of what happened [against Waikato] and while some teams might have stopped at four or five, the boys wanted to carry on and did so in style."
Marshall has generally stuck with a stable line-up but will make changes for today's game.
Tim Myers, who again showed his versatility in stepping in at left back against Waikato, will return to his central role alongside Brian Shelley with Aaron Scott at right back and new signing, former Otago United captain Tristan Prattley, at left back.
In today's other game Team Wellington entertain Waikato FC at David Farrington Park, aiming to get into the top four.
Tomorrow Auckland City travel to play Hawkes Bay United in the game of the round.
The two v three clash at Bluewater Stadium promises plenty with record-breaking City keen to continue their long unbeaten run.

ASB Premiership
Waitakere United v YoungHeart Manawatu
Fred Taylor Park
Today: 2pm
Referee: Mark Hester
Hawkes Bay United v Auckland City
Bluewater Stadium
Tomorrow: 2pm
Referee: John Rowbury