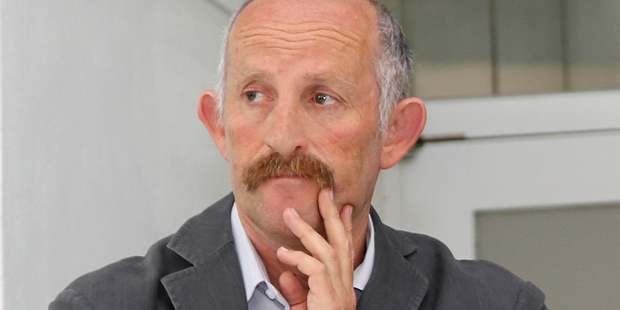 Wellington Phoenix co-owner Gareth Morgan. Photo / Getty Images
Wellington Phoenix co-owner Gareth Morgan has labelled the attitude of some fans of the club "pathetic'' and says they know nothing about football.
Morgan, a co-owner of the A-League club, has been criticised following poor performances from the Phoenix after he called for the team to play a more exciting brand of football.
Wellington currently languish in last on the table and are looking increasing likely of missing out on a top-six playoff berth.
Morgan told Radio Sport's Tony Veitch most fans originally supported his call in December for the Phoenix to play a more attacking brand of "total football".
"I thought the fan base was probably 80/20 in favour of a style change because we were never going to win and be consistent winners of the A-League under the way that we played,'' he said. "That's all changed now.''
Morgan stressed it would take time for the team to adopt the style change and for results to follow.
"People expect instant gratification, or they expect gain with no pain. It's just pathetic, really,'' he said. "If you think of the last two games for the first half of both of those games... the team actually played extremely well. I think the style of football the Phoenix have been playing when they have been in those games, has been very attractive.''
The comments were made before the team slumped to a record 7-1 loss against Sydney FC, when they trailed 5-0 at halftime.
Morgan called for fans to be "a little more sophisticated in their interpretation'' of what the club are trying to achieve.
"Fans are a cross section of the public. A lot of them don't know much about the game anyway and they certainly, in my view, think only of themselves and not the future of the club.
"The bigger picture is far more important than the short term. I'm actually finding the short term really exciting as we see this change coming through. They're not getting it together totally, and if you look at the difference between 10th and sixth it's not much anyway so the cost hasn't been that big. It's just some people, all they've got to do is just read the league tables and that's all there is to the game - it's pathetic, really.''
Despite questions around whether the club has the players to play the brand of football Morgan has called for, including comments from captain Andrew Durante that the team will need to bring in new talent, Morgan said there is not going to be a complete overhaul to the squad.
"I have a hell of a lot of confidence in the players we do have. Their work ethic is awesome.''
Morgan admitted he was comfortable with the team not making the play-offs this season in order to build a successful team for the future.
"For me, it's all about the bigger picture because we need to make the team sustainable and more successful than just making the playoffs.''
Co-founder of Phoenix supporters' club Yellow Fever, David Cross, told Radio Sport the die-hard fans will continue to support the team regardless of Morgan's comments, however he thought casual fans may have second thoughts about attending games.
"For a man who pretty much admits he knew nothing about football 12 months ago to suddenly telling people how they should support a football team is amusing at best,'' Cross said.

- nzherald.co.nz