Regular rider of Ruud Awakening appeals to JCA after losing Karaka Million mount.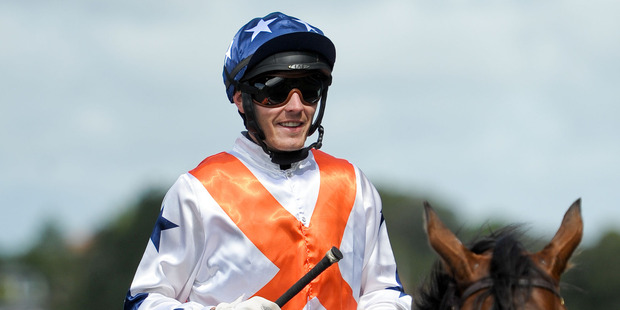 The Judicial Control Authority will today rule on who will ride the favourite, Ruud Awakening, in Sunday's $1 million New Zealand Bloodstock Karaka Million at Ellerslie.
Regular rider of the outstanding filly Jason Waddell has requested a JCA hearing after being told by the Ruud Awakening's connections he is being replaced for the weekend's feature race.
Trainer Stephen Marsh and managing owner Albert Bosma were both extremely disappointed Jason Waddell could not make the 54.5kg weight for Lucky Country at Trentham on Saturday.
Lucky Country finished second with replacement rider Danielle Johnson in the saddle.
Marsh said at that point he lost confidence in Waddell's ability to get down to the required 54.5kg weight for Ruud Awakening on Sunday.
In defence, Waddell said he had intended removing excess weight in a sauna close to the Trentham racecourse before racing started on Saturday, but that the significant delay in the flight from Hamilton to Wellington eliminated that possibility.
Waddell was fined $600 for being overweight on Lucky Country and Savour The Moment, another Trentham runner trained by Marsh.
Today's hearing will essentially come down to whether Jason Waddell can assure the JCA panel he was engaged for Ruud Awakening and whether Marsh and Bosma can prove he was not.
Bosma is adamant no booking was confirmed.
"He was never literally engaged. Originally, Jason told us he would make a decision after Ruud Awakening ran on the 12th at Auckland. As we know she ran and won.
"I was at yearling parades on the Monday and the first time I had a chance to talk to Stephen about the Million ride was on Tuesday morning.
"We discussed the ride and agreed that Jason had to ride Lucky Country at the 54.5kg at Trentham on Saturday and if he could do that he would ride Ruud Awakening at the same weight in the Million.
"Both Jason and his manager Darryl Anderson were advised of that and to the best of my knowledge they both agreed. As we know, Jason wasn't able to ride Lucky Country at the 54.5kg and was replaced.
"A stakes placing or a win in a race like that is worth megabucks to the filly's broodmare worth. Danielle did a good job on a horse she hadn't ridden previously, but this is a game of inches and who knows what might have happened if Jason had been on her?
"I also have Charlestown in the Million and Robbie Hannam rode a great race on him at Trentham on Saturday and wanted to ride him in the Million, but we told him we wanted an Ellerslie rider on the horse for this one race and that Vinny Colgan was about to be engaged.
"I did not have bookings for either of my horses at the completion of racing on Saturday."
Bosma told the Herald "four or five" jockeys from both sides of the Tasman have put their names forward for the ride.
"But we don't want to make any decisions until after this hearing."