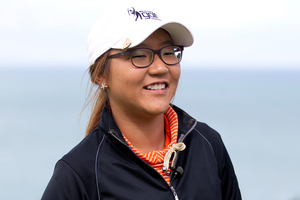 The Herald's ability to first recognise New Zealand's rising sporting talent was again underlined at last year's Olympic Games.
Among the New Zealand team in London were Valerie Adams, Peter Burling, Gareth Kean, Emma Twigg, Teneale Hatton, Dan Slater, Hayley Palmer, hockey players Gemma Flynn, Ryan Archibald, Simon Child, Hugo Inglis and soccer players Hayley Moorwood, Rosie White and Annalie Longo - who had all been recognised by the Herald.
They, along with Paralympian star Sophie Pascoe, were named as NZ Herald Future Stars or recognised by its predecessor the NZ Herald's Junior Sports Awards.
Among others recognised in more recent years have been the world's leading amateur golfer Lydia Ko, shot put star Jacko Gill, boxing professional Joseph Parker, recently retired professional cyclist Julian Dean, New Zealand Breakers swingman Tom Abercrombie and top jockey James McDonald.
Nominations are now open for the 2012 Future Stars of Sport Awards.
Each year the Herald recognises the talent of six up-and-coming young athletes awarding each winner with a trophy, product pack, and a $1500 training grant.
New Zealand's rising stars have been recognised by the Herald since 1968, often being the first to acclaim our sporting talent. World and Olympic champions Sarah Ulmer, Beatrice Faumuina and Rob Waddell are among those recognised in previous years as are Martin Crowe, Dean Barker, Chris Dickson and Daniel Vettori.
If you think you, or a rising star (sportsman or sportswoman) you are aware of, who may have already embarked on an international career or is likely to do so in the near future, we would welcome the opportunity to consider such applications.
While we applaud youngsters who are making their mark in their chosen sport, these awards are aimed at the older age group although, as Lydia Ko and Nikki Jenkins, as exceptional 14-year-olds, showed, we will always consider talented younger stars.
All entries must relate to performances in 2012. Applications should be of around 500 words. All applicants must be under 20 years of age at December 31, 2012. All applications must include full name, date of birth, address, school (where appropriate) contact details and a full explanation of the performance to be considered. Applications must be supported by a coach, parent, school or club secretary and must have the applicant's permission to be forwarded.

Applications can be posted to Future Stars, c/o Editorial Department, NZ Herald, PO Box 32, Auckland, faxed to (09) 373 6406 or by email to futurestars@nzherald.co.nz. Applications must be received by February 4, 2013.