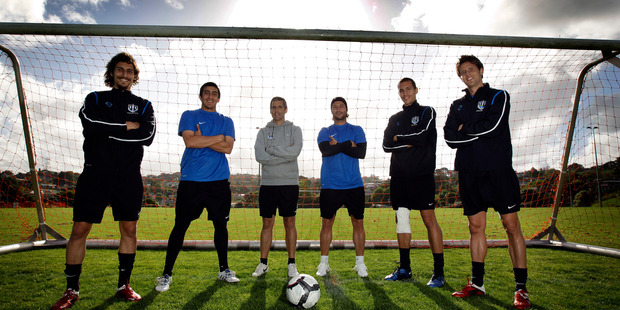 Auckland City coach Ramon Tribulietx is not dropping his guard despite putting his team out against 20 to 1 longshots Otago United at Kiwitea St tomorrow.
Otago head north for the game as the biggest of underdogs rated as $20 winning shots compared with the $1.08 offered on Auckland City.
Tribulietx is not of the same opinion, especially when looking back at their first meeting when Otago scored first under the roof in Dunedin and his team needed three goals in the last 11 minutes to beat Otago's 10 men 3-1.
Luis Corrales scored two of those late goals for City. He will not have a chance of repeating those heroics tomorrow because he has left Auckland to be with his wife, who has just given birth to their first child, and is more likely to play for Team Wellington against Canterbury United.
"I have a lot of respect for Otago," said Tribulietx. "They scored first in our last game and they defend very deep which makes scoring difficult.
If we don't break them down early we could be in for a long game."
In other changes for City in the transfer window, they have lost former youth international Jason Hicks, in Christchurch for a couple of months for work,
while former Waitakere City player Jordan Vale has joined City from Syracuse University.
Tomorrow's game will follow a farewell lunch for former City and Waitakere United striker Keryn Jordan, who is to return to his homeland after his long battle with cancer.
Waitakere United coach Paul Marshall has made changes in the window. Maksim Manko has been cleared to play in Costa Rica while last season's golden boot, George Slefendorfas, and Godwin Darkwa have been released.
In tomorrow's other games, YoungHeart Manawatu host Hawkes Bay United and team Wellington are away to Canterbury United.

ASB Premiership
Auckland City v Otago United
Kiwitea St
Tomorrow 2pm
Referee: Matt Conger
Waikato FC v Waitakere United
Porritt Stadium
Tomorrow 2pm
Referee: Peter O'Leary