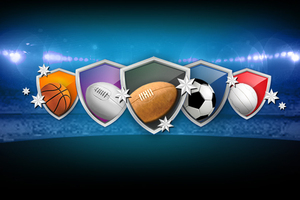 New Zealand's most popular virtual sports tipping site, Jimungo.com, has integrated with NZ Herald Digital.
The move enables New Zealanders to play their favourite sports-based games with easy access to relevant editorial content including match updates, reviews and news.
As well as virtual games, Kiwis can now play the new NZ Herald Fantasy Super Rugby at nzherald.co.nz/sport-games, which allows game players to pick their dream teams and earn points based on the performances of the Super Rugby players.
Spencer Bailey, General Manager of APN Digital, publisher of NZ Herald Digital says, "We're committed to constantly improving the ways in which our readers interact with our digital properties and the addition of virtual and fantasy sports provides a fun and engaging experience.
There is a strong global trend around fantasy sport - research suggests over 35 million people played fantasy sport in the US last year - and it's fantastic to bring these fantasy games to New Zealand."
Currently Virtual & Fantasy Super Rugby, Virtual Basketball and Virtual English Premier League are available at nzherald.co.nz/sport-games. Virtual & Fantasy NRL kick off in early February and more games are scheduled throughout the year.
NZ Herald Virtual and Fantasy games are fun, free and easy to play, with plenty of prizes up for grabs.