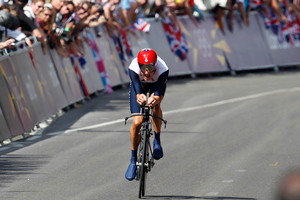 The International Olympic Committee says it's "very unlikely" cycling will be stripped as an event for the 2016 Games in Rio de Janeiro, despite the fall-out from the Lance Armstrong doping affair.
The fall of the disgraced Texan has thrown the spotlight on the sport's governing body, the International Cycling Union (UCI), which has been accused of covering up for the American and helping him evade positive tests.
"During the last years, the UCI have battled strongly in the fight against doping. An eventual exclusion of cycling from the Olympic program is very unlikely," IOC spokesman Mark Adams told AFP on Wednesday.
A day earlier, IOC member Dick Pound suggested cycling could be dumped from the Olympics if Armstrong implicated the sport's governing body in covering up widespread doping.
Pound, a former head of the World Anti-Doping Agency, told Reuters: "We could say, look, you've clearly got a problem why don't we give you four years, eight years to sort it out.
"And when you think you're ready come on back we'll see whether it would be a good idea to put you back on the program."
Armstrong was banned from cycling for life and stripped of his record seven Tour de France wins last year after revelations by the US Anti-Doping Agency that he was at the heart of the biggest doping program in the history of sport.
Cycling was plunged into crisis, amid allegations the UCI turned a blind eye to widespread doping in the peloton in the 1990s and early to mid-2000s.
Armstrong is expected to confess to cheating in a television interview with US chat show host Oprah Winfrey to be aired on Friday (AEDT).
"It is premature to discuss the subject until the interview has been broadcast," Adams added.
"Once it (the program) has and once the USADA (US Anti-Doping Agency) and UCI make their reactions, we will have a better idea as to the next step in the process."
- AFP