Stud boss expects half-brother of Ocean Park to attract major interest at Karaka Sales.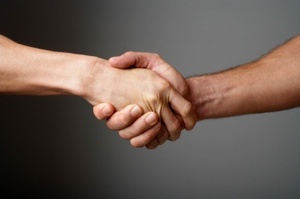 Spring time is always crucial for sales-bound yearlings. It is when they start to really develop. When the first potential buyers start to come calling.
It is when they morph from cute babies to tradeable commodities in an international marketplace.
But no yearling going to the famed Karaka sales in two weeks had a more important spring than Lot 330 at the premier sale.
And all he had to do was stand around growing and eating.
Because the Pins colt from Trelawney Stud has his big half-brother doing all the work for him.
When that half-brother is Ocean Park, this son of former high-class filly Sayyida might have doubled in value or more over that spring period.
Ocean Park started September a potential star and ended it the Cox Plate hero with four group one weight-for-age wins next to his name.
Already the best galloper in New Zealand, his sights are now set on the world as Dubai and possibly Ascot beckon.
And Trelawney boss Brent Taylor knows that is advertising money can't buy for his colt.
"It has definitely put a lot of focus on this colt," Taylor told the Herald.
"What Ocean Park did was remarkable and that has created a lot of interest."
But Taylor, and wife Cherry, have been selling horses long enough to know that interest in a stunted, ill-conformed yearling would go nowhere. What really thrills them is the way their new star colt is put together.
"As you can imagine we have had a lot of people look at him because we really try to promote people coming to the farm," said Taylor.
"And we haven't had a person fault him. He is an outstanding individual who looks like the sort of horse who will make a serious 3-year-old and get to 2000m like his half-brother.
"We know he is very commercial because Pins has done such a great job and had some huge results overseas.
"And he is of course out of a Zabeel mare, which you can see in him, and that obviously helps."
Ocean Park's success is a dream return on the faith the Taylors showed in Sayyida, who broke down when fancied to win the Avondale Guineas.
"We thought the world of her so to see her go on and leave a horse like Ocean Park is special.
"And she also produced a filly who was top filly at the K2 sale so she has already done a wonderful job for us."
But Taylor knows not to get carried away in the current market, which has vendors approaching the sales with cautious optimism.
Even with a colt whose older brother could become an international force and is already guaranteed a commercial stallion career.
"We have an idea of what we want for him and on type he lives right up to that," said Taylor. "But we are commercial breeders so we are taking him there to meet the market."
The colt is one of just 26 yearlings Trelawney will have at the premier sale, with another 12 later in the sales.
The six days of sales, spread over three lots of two days, starts on January 28.
Classic colt
* A half-brother to Cox Plate winner goes under the hammer at Karaka in two weeks.
* He is being offered by Trelawney Stud.
* The famed Karaka yearling sales are spread over six days of selling.
* They follow the Karaka Million twilight meeting at Ellerslie on Sunday week.