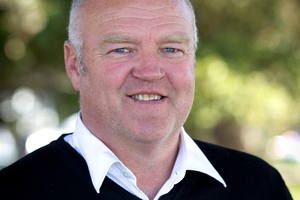 Easier than expected home wins kicked off Auckland City and Waitakere United's ASB Premiership campaigns in style.
Those victories over Canterbury United and Team Wellington respectively make the northerners hot favourites to again fight out the minor premiership.
For this weekend's return fixtures - both away - the northern sides again go in as firm favourites and aware that victories will cement their spots at the top of the table.
Team Wellington face the biggest challenge. Beaten 3-0 in that season opener and in three games since, Matt Calcott's team are back in fifth place and already seven points out of the play-offs. They have a game in hand against Auckland City.
Waitakere travel for today's game well aware only two of their seven games in the second half of the season - including the round 14 clash with Canterbury - are at home.
"Given their position and what they need to do to make the play-offs, I expect Team Wellington to come at us," said Waitakere coach Paul Marshall. "Like most teams we have had a break since Christmas but we have had a friendly with the under-17s and four training sessions."
Marshall will be without his leading goalscorer and midfielder David Mulligan who faces at least a couple of weeks out with a neck injury.
Waitakere will also have to make changes at the back with Aaron Scott attending his sister's wedding.
Calcott is struggling to find an answer to his team's slump. Beaten in their last seven meetings with Waitakere and in their last four games this season, Team Wellington are a shadow of the team who won through to last season's grand final where they were beaten 4-1 by Waitakere.
For City coach Ramon Tribulietx tomorrow's trip to Christchurch presents all kinds of challenges.
"It is difficult to play on the artificial surface down there," said Tribulietx. "In the past we have been able to have some training time on similar pitches but not this time.
"That, coupled with the expected high temperature and having to back up so soon after playing midweek, will make it tough.
"It was good to get back into it with the win over Waikato. We found the first half difficult but when we found our touch and rhythm in the second half we did well. We have to be happy with the result and the way the second half unfolded.
"We still have a game in hand but we will continue to take it game by game," said Tribulietx. "We will not settle on our travelling party until after training on Saturday morning and there could be a couple of changes. Takuya Iwata, James Pritchett and Jason Hicks are all under injury clouds but we have Adam Dickinson back training after he returned from overseas on Thursday."
For Canterbury coach Keith Braithwaite the game is a real challenge. Bulgarians Vladimir and Dimitar have returned home allowing Chris Murphy and Michael Fifii to join the squad.

The Big Games
Round 8
Team Wellington v Waitakere United
David Farrington Park
Today 4pm
Referee: Campbell-Kirk Waugh
Canterbury United v Auckland City
ASB Football Park
Tomorrow 2pm
Referee: Mirko Benischke