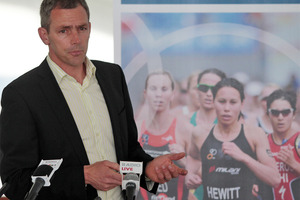 The second biggest tournament in world football now has a boss, with Dave Beeche today announced as chief executive of the 2015 Fifa Under-20 World Cup in New Zealand.
The board of the local organising committee confirmed Beeche, chief executive of the recent World Triathlon Series grand final in Auckland, will be stepping into his new role early next year.
Committee chairman Bill Moran was pleased to have secured the services of Beeche, someone with a strong background in delivering international sporting events and extensive experience in sports management.
"The recent World Triathlon Series final in Auckland was recognised as a successful event by international standards and was incredibly well supported by the wider community," Moran said.
Beeche was equally delighted to be involved with the tournament, second in importance only to the World Cup, and believed New Zealand would deliver another impressive international event.
"New Zealand has proven that it has the talent, expertise, and high levels of community spirit to deliver world class events," he said. "I'm looking forward to working alongside Fifa, the football community and the New Zealand public to stage a successful festival of football."
One of the committee's first tasks is to work with Fifa on finalising the various venues for the tournament. Twelve cities are currently in the running to host matches in the 24-team tournament, with between six and eight stadiums expected to be chosen early next year.
- APNZ