Organisations which have not delivered top results on the world stage may find themselves hit in the pocket.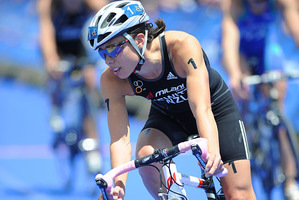 Having begun planning nine months ago, New Zealand's sports organisations will today discover how much money they'll get from the public purse for the next year.
High Performance Sport New Zealand will reveal who gets how much, having sifted detailed proposals from 33 sports, which fall into two categories: those aiming to be a select group of targeted sports (14), and those seeking funding for a specific campaign (19).
Over the past four years, six sports - rowing, triathlon, cycling, swimming, athletics and sailing - have received serious financial support from Sport NZ (formerly known as Sparc). In addition, three sports - rugby, cricket and netball - were in a separate category based on their strong interest to New Zealanders.
The amounts doled out to the big six over the past four years range from $19.2 million for rowing down to $6.9 million for triathlon.
When funding levels are released today, there's no rule which says the figure of targeted sports has to stay at six.
However, of the incumbents, swimming and triathlon, both of whom fell short of HPSNZ expectations, will have been twitchy about how much they'll receive.
There are others knocking on that favoured door, notably equestrian, canoeing and hockey. The first two won Olympic medals - in the form of a teams eventing bronze and Lisa Carrington's 200m gold respectively - while the Black Sticks women came desperately close to playing off for gold before finishing fourth.
Sports presented their cases to a panel, which included HPSNZ general manager of performance and strategic investment Andrew Matheson, and the organisation's chief executive, Alex Baumann, throughout November. A representative of the New Zealand Olympic Committee sat in for any sports involved in Olympic or Commonwealth sport. What did they want to hear?
"A number of things," said former Canadian Olympic swimming champion Baumann. "What is the medal potential of that sport moving forward. Yes, we have to take a look at historical results, but performing in London we don't see the investment as necessarily a reward.
"Obviously if you have a consistency of podium results that will factor into our investment decisions. It's really taking a look at that sports' medal potential: what athletes they have in their system, what is gap to a medal, what is the total that the sport thinks it can get by 2016."
Baumann singled out two key elements: what are results going to be for next pinnacle event or 2016 in the case of Olympic sports; and sustainability.
"Do they have the capacity to have athletes and coaches going through the pipeline? Have they the capability to deliver on what they're putting in their plan?"
In broad terms, Baumann was impressed with what the sports came up with. Some were "very good"; others had "some gaps".
"One thing coming back from the Olympic debriefs was the importance of quality planning," Baumann said.
"A lot of those sports that had good, detailed plans had success at the Games. Those that didn't have quality planning didn't perform as well."
Sports, which had been asked to start planning last March, had to specify how much funding they were seeking. Hard figures were required.
In a nutshell, the key, said Baumann, was "making sure our investment decisions line up with our strategy and framework".
Cash handouts
* High Performance Sport New Zealand will hand out about $48 million today.
* That breaks down into money for performance enhancement plans; Prime Minister's scholarships; athletic support, such as medical and support staff; plus funding for targeted sports and other sports' specific campaign bids.
* The six targeted sports over the past four years were rowing, cycling, athletics, swimming, sailing and triathlon, but not all are shoo-ins to retain that favoured status.