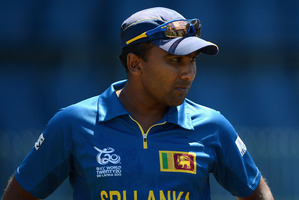 Cracking win, and it's always best to enjoy the good moments, because when it comes to the New Zealand cricket team these days you figure a low is likely to be just around the corner.
They won well, thoroughly deserved it, but where's the decider? No third test when the situation cried out for something to separate these teams.
It's like turning up at a restaurant, savouring the starter and main then being told, "sorry we're out of desserts". That has become New Zealand's lot far too often.
Five of New Zealand's past eight test opponents have involved two-match contests. The exceptions were last summer's welcome three-match rubber against South Africa and a couple of one-off tests against Zimbabwe. That's been New Zealand's situation since their three-test trip to India in late 2010.
When New Zealand went to Pakistan in 2002, they played just two tests, perhaps one occasion when two seemed a smarter option than three. The next six series were two-test events.
They leave an unfilled taste about them. It's fair to argue in some instances, such as a few series against Australia, when both have been heavy losses, a third isn't required to argue the merits of the two teams. But those were more the exception.
Since their test debut in 1930, New Zealand have contested five-test rubbers five times - in South Africa in 1953-54 and 1961-62, in India in 1955-56, in England in 1958 and in the West Indies in 1972.
Four-test series? There have been seven, most recently the tour of England in 1999, which New Zealand won 2-1.
Otherwise, New Zealand had by and large been a three-test assignment for other nations until this disturbing trend set in.
Sri Lanka's captain, Mahela Jayawardene, alluded to the situation after the test yesterday. He understood the problem but reckoned "you probably need another month on the calender".
The squeeze to fit all international assignments into 12 months, as dictated by the Future Tours Programme, means corners are cut.
Cricket has plenty of problems to wrestle with these days. The festering sore of match fixing, crowd sizes in most test-playing nations, the shambles around the Decision Review System - to have it or not, and who should pay for it - and the rise in power of four countries, India, Australia, England and South Africa are among them.
Compared with those, whether teams meet two or three times may seem like a trifling matter.
It's not, although granted it does not warrant top place on a Things to Do list for the International Cricket Council.
Next up New Zealand have two tests in South Africa at the start of next month, before England arrive for the high point of the home season, three tests, three ODIs and three T20s, plus three other non-international games. Then it's off to England and, later, Bangladesh, both two-test shows before the West Indies come for what is expected to be three tests next summer.
A third test allows players, and teams, to really prove their worth. A dud umpiring decision or two and your series can be cooked.
And as both players and spectators too often you can come away from a second test, pack the bags, head for the airport and still be none the wiser which team are really superior. On that score, this series in Sri Lanka is a case in point.