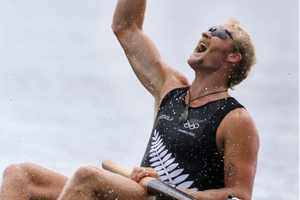 Olympic gold medallist Eric Murray will take on Warriors winger Manu Vatuvei in the Fight for Life next month.
Murray says he's been keen to step into the ring for a little while and while he was a little unsure at first, this came up at a great time.
He's joked when the Fight for Life proposed fighting Vatuvei, he wasn't so keen but then warmed to the idea.
Eric Murray insists he's not just training to take part in the fight, he's training to win it.