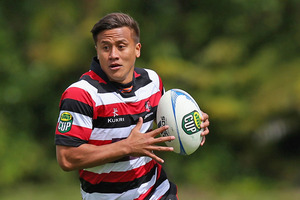 Fewer than 1,000 tickets have been sold for tomorrow night's ITM Cup Championship final in Pukekohe.
Just 800 tickets have been snapped up by fans to see either Counties Manukau or Otago return to the top section of New Zealand provincial rugby.
Despite the small numbers, Counties CEO Andrew Maddock says it's no concern.
"I'm happy with that. We have virtually no presales because we never get to capacity, most people just buy the tickets at the gates - it's just the way it is down here.''
He's frank in his assessment of the importance of the match.
"This is by far the biggest game we've had for some time. We've hosted some pretty big games here in recent times but they haven't been Steelers games. This one's huge for us.''
"We still haven't quite trained our crowd. They do prefer to keep to their decisions to the last minute. We've sold about 800 tickets and there's about 1,200 season ticket holders.''
Andrew Maddock says they're hoping for 8,000 to show up.