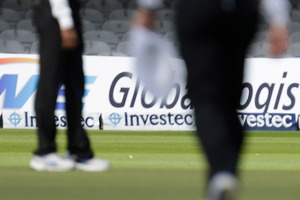 Retired Australian cricket umpire Darrell Hair says he is not surprised that some umpires have been caught allegedly taking bribes.
The International Cricket Council has launched an "urgent investigation" into claims by an Indian television station that several umpires were willing to fix matches for money.
India TV broadcast footage of a sting operation by reporters in August and September that allegedly exposes six ICC umpires from Sri Lanka, Pakistan and Bangladesh.
"I was wondering how long it would take before some umpire did some stupid things," Hair said.
"There have been rumours going around for ages, since the IPL started, that umpires were involved. It all comes down to two things: opportunity and greed."
India TV identified the umpires in the sting and said three of them agreed to give favourable decisions, including in warm-up matches for the Twenty20 World Cup which ended on Sunday.
The ICC said none of the six umpires - three from Sri Lanka, two from Pakistan and one from Bangladesh - officiated in the T20 World Cup.
Hair, an international umpire for 16 years until he resigned in 2008, was not shocked by the allegations.
"In my whole career, there had always been word that certain umpires were on the take here or there," he said.
After retiring, Hair was executive officer at the NSW Cricket Umpires and Scorers Association until last year.
"When I was working back at Cricket NSW, some of the Australian guys had been over there [the subcontinent] coaching and they just expressed surprise at things that were going on in that IPL," he said.
"They couldn't nail anything - it's a bit difficult when they are talking in a different language.
"Some games were going along perfectly well and then all of a sudden all hell breaks loose, there is a flurry of wickets and all of a sudden you have lost a game that you were comfortably winning."
Hair held little faith in the ICC defeating corruption.
"The ICC are completely reactive in their way of doing things," he said. "They say they don't have the legal powers that police have got for phone taps and that sort of thing, but I don't buy that.
"If I was in charge ... I'd be putting bloody phone taps on virtually everyone involved - if they knew that, nothing could go wrong."
- AAP