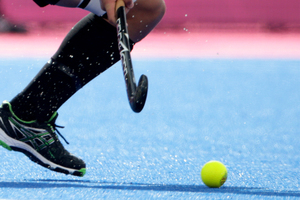 The ever-growing list of Australians involved in the resurgence of New Zealand hockey will swell even more when former Kookaburra Colin Batch takes the reins as head coach of the Black Sticks men's team in place of the retiring Shane McLeod.
Speaking from his base in Belgium, Batch, 54, said one of his aims was to get the enthusiasm back in the squad and he hoped some senior players would be part of that.
"You find that in the normal evolution after an Olympics there will be retirements and at that time it is about bringing new faces into the squad," said Batch, whose appointment was announced yesterday.
"That will mean looking at players in the Junior World Cup programme and others in the 21-24 years age group. The next priority is qualifying for the World Cup."
Although it is not known if McLeod's long-time assistant Darren Smith was a candidate for the coaching role, Batch said he would like Smith to stay on as his assistant.
"He would be a valuable asset."
Batch will join women's head coach Mark Hager, high performance manager Toni Cumpston and performance analyst Ian Hicks as Australians at Hockey NZ while Sean Dancer, technical director/coach at Auckland Hockey and Sean Dancer, coach at Wellington Hockey, are other Australians making a contribution.
Colin Batch
DOB: March 27, 1958
Represented Australia: 175 games (1979-90)
Assistant coach (Australia): 2001-2008.
Head coach (Belgium): 2010-2012