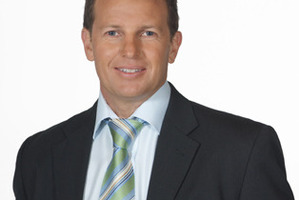 New Zealanders in Buenos Aires for the Rugby Championship match between the All Blacks and Argentina are taking extra precautions after several were caught out by opportunists.
TVNZ's Steve Marshall had his camera and tripod stolen by a thief on a motorbike who rode past on the footpath and grabbed the equipment while Marshall was putting a bag into his car.
Marshall said the camera alone was valued at about $7000.
Four New Zealanders on a supporters' touring party have been the victims of a scam in which a man and accomplice create a diversion by spraying a green vinegar/mustard substance on to the backs of their targets and use the ensuing confusion to attempt to steal valuables.
The trick was also tried on a Kiwi journalist.
In another incident, a Kiwi journalist withdrew 500 Argentine pesos ($130) from an ATM in the city, only to find the money was counterfeit.
A New Zealand Government travel advisory said there was some risk to security in Argentina due to increasing crime.
- Additional reporting: Nicholas Jones
* Patrick McKendry flew to Argentina courtesy of LAN Airlines (www.lan.com).
- APNZ