New coach has a simple approach to guiding the Silver Ferns both on and off court, writes Michael Burgess.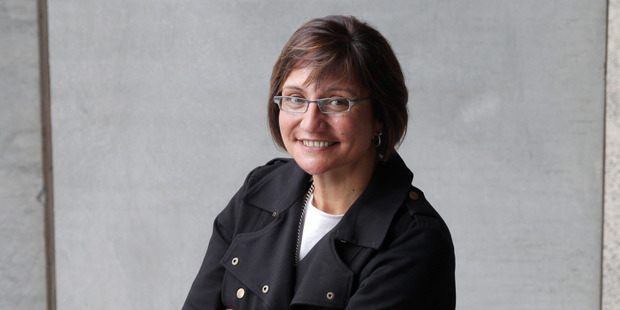 As far as transtasman coaching rivals go, Wai Taumaunu and Lisa Alexander have a unique relationship.
It would have been difficult to imagine Norma Plummer phoning Ruth Aitken with questions before a test match, or Steve Hansen contacting Robbie Deans to chew the fat during the build-up to a series.
But that's exactly what Alexander did ahead of this Constellation Cup series, which concludes today in Christchurch.
"On behalf of one of my [regional] coaches, I called Wai with some questions," says Alexander. "I wanted to find out about a New Zealand team that was coming to New South Wales and what they were like."
The duo talked away, before Alexander realised she could hear a lot of whistles in the background.
"I asked Wai 'are you at [Silver Ferns] camp?' She was; I apologised but I think she could tell I hadn't done it intentionally. [It is a bit unusual] but I feel I can do that and I feel she can too, especially when it relates to general netball questions."
That episode is an illustration of how far Taumaunu has come and how comfortable she now is, going into her sixth test as coach today.
It's fair to say there were some doubts about Taumaunu's potential as Ferns coach before she was appointed in October last year.
Before Aitken retired, there were some within the netball fraternity hoping she might stay on for another term.
The step from assistant to head coach is never easy, as has been shown in many other sports.
Despite her lengthy apprenticeship (she served six years in two separate spells as Ferns assistant coach), there were question marks over the Wellingtonian. It wasn't so much about her coaching ability or technical knowledge, both of which are superb. It was more around the myriad other duties that a head coach has to perform and her ability to adopt a more measured approach with the players, after filling the 'bad cop' role under Aitken. She wasn't even sure if she wanted - or was ready for - the job.
"I have had moments of self-doubt frequently," said Taumaunu after confirming she had applied for the role. "There is some nervousness and trepidation but now I am going to put my hand up and see where that takes me. I would want to hand the group on in a better state than I find them. They are in a pretty good state now, so there is some nervousness about making improvements. There is a real sense of responsibility around this role and I need to be sure that is something I want to do. Now I feel as ready as I am going to be."
Almost a year into the role, the Taumaunu imprint can clearly be seen. She has simplified the programme off court, after Netball New Zealand was spiralling out of control in that area in 2011.
Before the world championships, it was proudly proclaimed that the Ferns had prepared for every possible scenario, even practising for a power cut in the Singapore stadium. That level of detail was admirable but ultimately confusing and they perhaps lost focus amid the deluge of information. In the final fateful minute in Singapore, the Ferns seemed to freeze, unsure of what to do even though the trophy was in their grasp.
She is still famously direct with the players - when Taumaunu was assistant coach, players used to compare notes in the team van after training on who copped the biggest blast - but has softened her approach.
"She provides phenomenal clarity," says Ferns captain Laura Langman, "and it is very clear about what is expected of you on and off the court. That has really strengthened our team environment. And there have been little tweaks to what we do before the game and the off court stuff, which is good. You need to change; if you keep doing what you've always done, you get what you've always got."
"I love Wai's style," says Cathrine Latu. "She is very up front and you know where you stand. She has an answer for everything and it always seems to make sense."
On the court, Taumaunu - who for a decade was a tough, uncompromising GD for the Ferns - has started to put her own mark on the team. Their patient approach in the first test in Melbourne, which resembled the Southern Steel's famed possession game, was a different tack for the national team.
It was also noticeable how the Ferns defended as a team, with Irene van Dyk and Maria Tutaia leading the barrier from the front of the court.
"That defensive mindset is definitely there now with the attack end," observes Alexander. "Not that they didn't do it well with Ruth [Aitken] but I think there is a bit of a harder edge there and that makes a big difference. Essentially, Wai's a defender. You are always going to put some of your personality in on the team - it's just the way it is. You can't avoid it, it's in your behaviour."