In the final part of this roadtrip through rugby heartland, we talk to a Putaruru boy made good about what it takes to be a Chief, a man helping to keep Tokoroa's youth off the streets, and one of the products of the 'Tok' talent factory.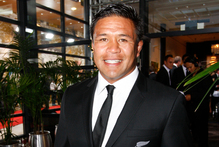 Growing up in Tokoroa was bliss for Keven Mealamu.
Any destination was only minutes away on foot even with his mother's warnings about taking care when he crossed the road.
The Tokoroa rugby club was across the main drag and when his elder brother Luke joined up, Keven went, too.
They were one of the few Samoan families in town after his mother's relatives arrived in the 1950s to work in the booming timber industry.
The population and sporting involvement has dwindled but Mealamu recalls the rugby rewards he got there as a youngster.
"Maybe it was too cold for Samoans in Tokoroa, I don't know," he said. "But we had a great time."
His father was an enthusiastic rugby man who worked as a crane driver at the mill.
"I remember playing in bare feet and the excitement of the night before the match. When you turned up the next morning your breath burned the air," Mealamu said.
His father bought a van so he could transport most of the team to matches.
"I enjoyed the game because we did things together. It was being with your mates."
Mealamu picked up age-group rugby honours as a flanker in Gwynne Shield and Roller Mills before he shifted to Auckland as a teenager.
The series
Day one: How Otorohanga turned themselves from a King Country outpost to Waikato club rugby champions; and a character emerges at one of New Zealand's most iconic clubs, Waitete.
Day two: Whether the Chiefs' success would help turn lakeside tourist trap Taupo into a rugby town; and Sam Cane's rapid rise from Reporoa.
By Wynne Gray

Email

Wynne