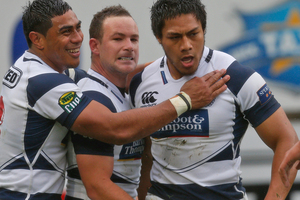 Auckland coach Wayne Pivac's rejecting suggestions there will be any kind of hangover from Taranaki's Ranfurly Shield defence in this evening's ITM Cup match at Eden Park.
Taranaki's the only unbeaten side in the competition and has rested a number of first choice players following the Shield defence against Canterbury.
Auckland's smarting from a heavy loss to Bay of Plenty last Friday night.
Pivac has no doubt Taranaki won't be flat after the Shield win.
"Reminds me of Auckland teams of old, and Canterbury teams that have the ability to carry the Ranfurly Shield and perform in games when the shield's not at stake. We're under no illusions that it's going to be an easy game at all, and that means they'll be very strong up front.''
Daniel Braid is on the Auckland bench tonight for the first time since suffering an adductor injury in round one.