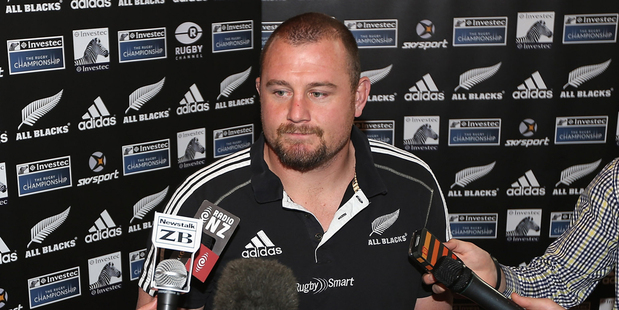 All Blacks prop Tony Woodcock is hoping a move from the Blues to the Highlanders will extend his playing career.
Woodcock has signed a two-year deal with the Highlanders and said today he was excited to be heading south.
"I did 10 years or something with the Blues, 100-odd games and I enjoyed every minute. But I think this is the right decision for me, my family and my rugby as well," Woodcock said in Dunedin ahead of Saturday's match against the Springboks.
"Obviously for me it is a change and a new challenge. Hopefully it will spark me to play longer and the goal is to stay in New Zealand and to do that.
"I was excited to come, a change of scenery and all that stuff. I was attracted to the way the Highlanders run things down here so I thought I would give it a crack."
Woodcock has signed a two-year deal to play for the southern franchise and will be joining his All Black front row colleague Andrew Hore at the Highlanders.
Though he had met Highlanders coach Jamie Joseph only once he was impressed with what the former All Blacks loose forward had done with the franchise.
"I think from the outside looking in, I like the style they play, the way Jamie plays. He is a pretty straight-up sort of guy and what you see is what you get."
Woodcock, 31, will move his wife and two children to Dunedin for the rugby season.
"I'm excited about a new challenge, new environment. They [the Blues] were deeply disappointed with the decision but respected me that I had made it."
All Blacks assistant coach Ian Foster admitted his side will enjoy playing in a covered stadium against the Springboks after his side struggled in stormy conditions against Argentina in Wellington.
"We are really looking forward to it. It was really unfortunate last weekend in Wellington with the conditions. We love playing there too. But it is nice having the sureness of a game plan. You know what you are going to get," Foster said.
"Quite frankly the team is very, very excited about it. We've watched a lot of games down here at Super level and we can't wait to play."
Dan Carter is the only player unavailable for this Saturday because of an injured calf.
Foster said there were a few sore bodies which needed ice after Saturday's 21-5 win over Argentina but should be right for this Saturday night against the South Africans.