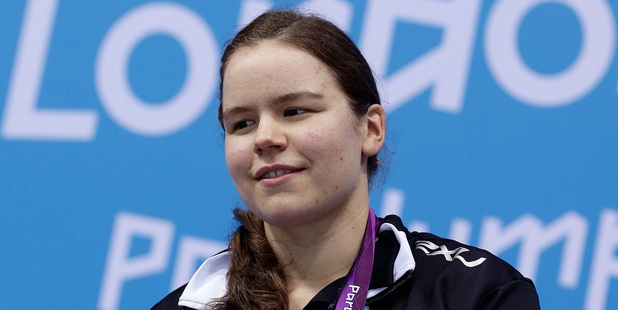 Kiwi swimmer Mary Fisher has won her first gold at the Paralympic Games in London.
The visually impaired Wellingtonian set a world record time of 2 minutes 46.91 seconds in the 200m individual medley at 6.30am today.
Daniela Shulte from Germany won silver and Amber Thomas from Canada won bronze.
Fisher, 19, has now won four medals from her five events, having already won two silvers and a bronze at the games.
New Zealand has 16 medals, including six golds.
- HERALD ONLINE