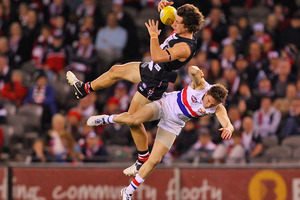 St Kilda will play a match in Wellington in 2013. Photo / Getty Images
St Kilda will play the AFL's first ever Premiership game in Wellington next year.
Radiosport reports the deal, which has been worked on for the best part of the year, will be officially unveiled in the next fortnight.
It will be played on Anzac Day.