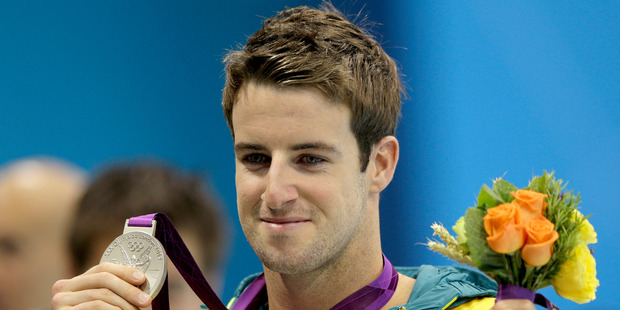 Of course it was too good to last and any ribbing about the Olympic medal table, good-natured and otherwise, is now coming from across the Tasman.
Australians, deflated by their unexpected lack of success in the pool, recovered their cockiness as soon as their gold medal tally surpassed that of New Zealand. Going into the last day of competition overnight, they had seven golds to our four.
But perhaps some of the points raised in those pleasant few days when this country stood head and shoulders above Australia should not be so quickly forgotten.
Take the idea of a joint New Zealand-Australia medal tally. This was advanced early in the Games by an Australian newspaper clutching for something to heal a bruised ego. And why not, if the likes of Phar Lap, Crowded House and pavlova could so easily be conscripted to the Australian cause? Our 11 combined golds presently would put us on the cusp of the top five nations. The newspaper was certainly right to infer this would be preferable to the tedious soul-searching on the likes of how the present school system was failing budding athletes.
Customarily, of course, this debate is played out more often in this country. It might even have had a rerun this Olympics if not for the excellence of our rowers.
Still though, when you consider how things played out in the past week over the performances of two of our highest-profile athletes, Valerie Adams and Nick Willis, maybe we are best going it alone.
The gnashing of teeth across the Tasman when 'The Missile' James Magnussen and his swimmates bombed was deafening.
Here, though, there was a lack of vitriol as Adams finished with the silver and Willis missed out on a medal, even though the two athletes were gutted by their efforts.
It shows a maturity we fair weather Kiwis are not renowned for. Yes, many of us, this paper included, crowed a little too loud last week. But we're not bad losers. That's a nice change.