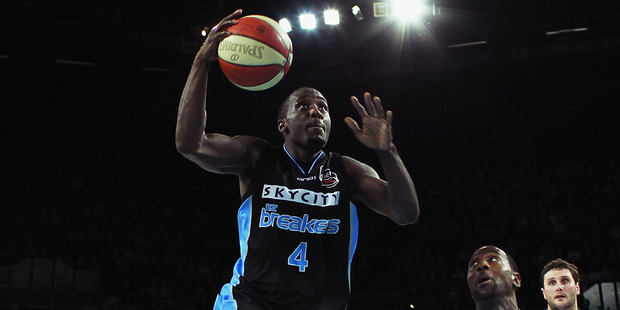 American point guard Cedric Jackson has re-signed with the Breakers.
Jackson, the club's MVP this season as it won back-to-back championships, spent the off season working with several NBA teams, including the San Antonio Spurs in the Las Vegas NBA Summer League.
However, he missed out on a call-up to the big time and has been gratefully welcomed back by the Auckland-based team.
"We knew that Cedric wanted to do everything he could to put himself in the frame for an NBA call-up, and supported him completely in that goal,'' said Breakers general manager Richard Clarke. "We also wanted him to know that if he didn't get there he had a home here. We have a good relationship with his agents and were able to put a deal in place to that effect, and that deal has now been confirmed. We are all excited to have Ced back for another season.''
Jackson and fellow import Will Hudson will arrive in Auckland late this month.
- APNZ