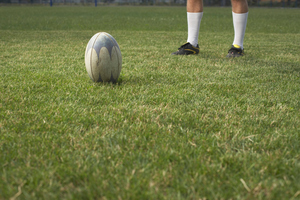 The victims of the Pt Chevalier Pirates tanking scandal, Papakura Sea Eagles, have been accused of hypocrisy after it was alleged they lost a game in similar circumstances in 2010.
An Auckland Rugby League tribunal on Wednesday relegated Pt Chevalier to fifth place in the Fox Memorial standings, effectively throwing them out of the finals. The tribunal punished Pt Chevalier for fielding a weakened side in a final-round 102-0 loss to Marist Saints.
That result had seen Marist leapfrog Papakura on points differential to claim the final playoff spot, prompting a complaint from Papakura.
Pirates coach Grant Pocklington admitted fielding third team players in the thrashing, however he denied throwing the match so his side would face an easier playoff opponent. His sole intention, he said, was to rest his best players ahead of the finals.
Now, Pocklington has accused Papakura of hypocrisy, citing the rival club's performance in the final game of the 2010 Fox qualification series. Papakura lost to Te Atatu 56-0 - a result that meant Glenora were eliminated on points differential after drawing their match earlier in the day.
A member of the Glenora coaching staff at the time, Pocklington had fielded complaints from his players about Papakura tanking that match.
"We told our players 'you should have won your match - cop it on the chin and win'," Pocklington said.
While the result affected the final playoff picture, Papakura did not qualify, finishing seventh with just two wins from 14 matches.
Papakura chairman Bill McEntee rejected the tanking accusation.
"That's not right," McEntee said. "We've never, ever done that. We would never fall over and let someone beat us. I bet if you had a look at our team it wouldn't have been a reserve grade team. If we get beaten like that it hurts. It was not contrived and it certainly didn't come from management or the coach"
Pocklington said he had received ARL permission to rest players for Saturday's match. When Papakura complained about the result he had offered to resign as coach, rather than have the matter go to a tribunal. That offer was rejected and the club had been "hung out to dry" by the ARL.
ARL chairman Cameron McGregor said he wasn't aware of the circumstances surrounding the 2010 Papakura-Te Atatu match but he doubted they were the same as Saturday's Pt Chevalier-Marist game.
"If [Pt Chevalier] had stood down their top five players and used reserve grade players instead we would not be having this conversation," he said.