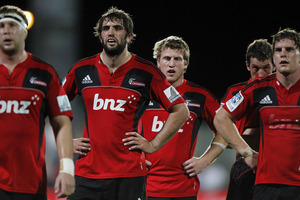 The Bulls insist their relationship with the Crusaders hasn't been compromised by the eye gouging allegations levelled after the Super Rugby match in Pretoria in April.
Two Bulls players claimed they were eye gouged, prompting angry denials from Todd Blackadder and Kieran Read and demands of an apology when no video evidence was found.
The Bulls have arrived in Christchurch ahead of Saturday's playoff between the two sides and coach Frans Ludeke says there's no bad blood with the Crusaders.
"Relationships are vital for us, especially our relationship with the Crusaders. They're a team through the years show that they're professional on and off the field and I think. Nothing came from it."
Both sides will be named tomorrow.