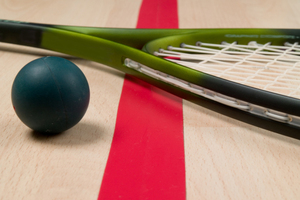 Photo / Thinkstock
Rising New Zealand squash star Megan Craig has won the Tasmanian Open in Hobart.
The 19-year-old from Blenheim delivered on a month of good results when she beat Welsh fourth seed Deon Saffery in straight games in the title decider to claim her second title on the Women's Squash Association tour.
The world No 71 dominated Saffery in the final, strolling to an 11-3 11-9 11-3 victory, adding the Hobart title to the Caboolture Open she won in Queensland last November.
Craig has been in fine form across the Tasman this year.
She reached the semifinals of the South Australian Open late last month and the quarters in Melbourne last week, losing to the eventual champion both times - Korea's Song Sun-Mi in Melbourne and fellow New Zealander Amanda Landers-Murphy in Adelaide.
She also lost to Landers-Murphy in the quarter-finals of the Barossa Open early last month.
"I've had a pretty good few months but have had a bit of bad luck with the draws - and I kept choking when I had to play Amanda," she laughed. "Today I felt good from the start and I did what I had to do.
"I didn't get much sleep last night because I was so nervous," she said. "I went and watched Deon play yesterday and she played really well.
"I had to block out her good shots and stick to my game plan. I always have a game plan but normally I don't stick to it - today I did."