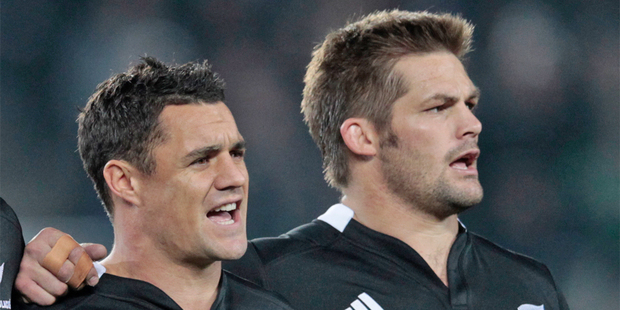 The capacity to doubt the All Blacks, and their best players in particular, is quite staggering at times. It seems some people will never learn.
Let's be honest, increasing numbers of New Zealanders spent the time between the World Cup final and last week believing Dan Carter and Richie McCaw were on the inexorable slide to mediocrity. Too old, too little to play for and time for the next generation were the factors cited. Really?
Didn't look like it on Saturday night. How good was Carter? How good was McCaw? And here's the thing, it is one thing to look a million dollars in Super Rugby where everyone's looking to offload and space opens up across the field. Test football is a different beast all together. The pace, the intensity, the emotion - everything about it demands a greater level of skill, focus, edge and class.
Some guys have it, others don't and surely after a decade of relentless excellence everyone will realise that Carter and McCaw still have it.
The doubts about these two are symptomatic of a tendency by rugby followers in this country to immediately become sceptical about the ability of anyone in their 30s. There is this mythical barrier in New Zealand where the instant someone hits 30, that's it, they start to be called a veteran and people talk to them slowly and a little louder as if they are simple or deaf - or possibly both.
This perception exists despite the increasing numbers of players who dispel it rather convincingly. Frank Bunce didn't even make the All Blacks until he was 30 and was an infinitely better player at 34 than he was at 24. Tana Umaga was in the form of his career when he retired in 2005 at the age of 33. Andrew Hore, at almost 34, remains a world class hooker and Tony Woodcock, who turned 32 earlier this year, may only just be getting going. And then of course there is the grand-daddy of them all - Brad Thorn.
Imagine if he had been written off by the people who matter once he turned 30 - what a mistake that would have been.
This incessant demand for youth and reluctance to believe in the elder statesmen has to stop. There are no guarantees in professional sport. Carter and McCaw might make it through to the 2015 World Cup or they might not. That doesn't really matter for now. What does is that they remain world class performers, the beating heart of this All Black side and two men with special skills who are still at the top of their game.
There is no reason to doubt them or ponder whether they might be on the decline. Clearly, they aren't.